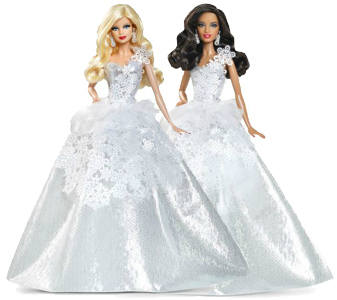 2013 Barbie is released today!  This special doll is wearing silver in honor of her 25th Anniversary.  There is also an African-American doll available.
The Holiday Barbie Doll is one of the longest running series of collectible Barbie dolls. Since 1988, these dolls have imagined Barbie at the center of a fantastic and glamorous holiday event – one requiring a gown that's unique, festive, luxurious and stunning.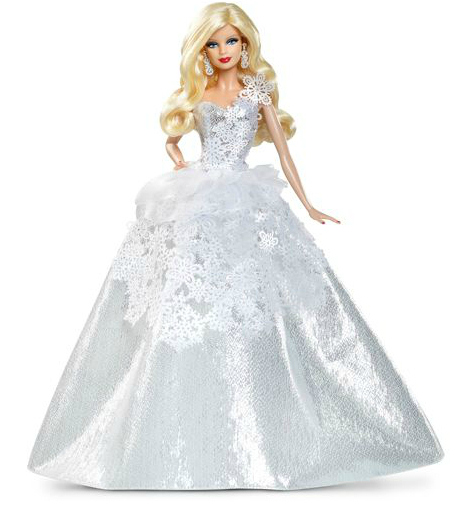 A gorgeous treat for girls, and a thoughtful gift for adult Barbie fans, too, the 2013 Holiday Barbie Doll is a vision of beauty from a true winter wonderland!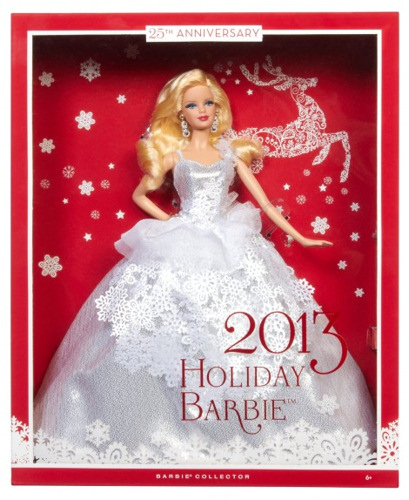 Remember to check out all the other 25 Dolls via my previous posts and the four other bloggers:
A Holiday Treat from Walmart.com
Head to Walmart.com to purchase the limited edition 2013 Holiday Barbie, complete with a exclusive ornament. As a holiday treat to you, the first 1,500 purchasers of the 2013 Holiday Barbie on Walmart.com will receive a $10 Walmart gift card!
This post is sponsored by Lunchbox. 
Comments
comments