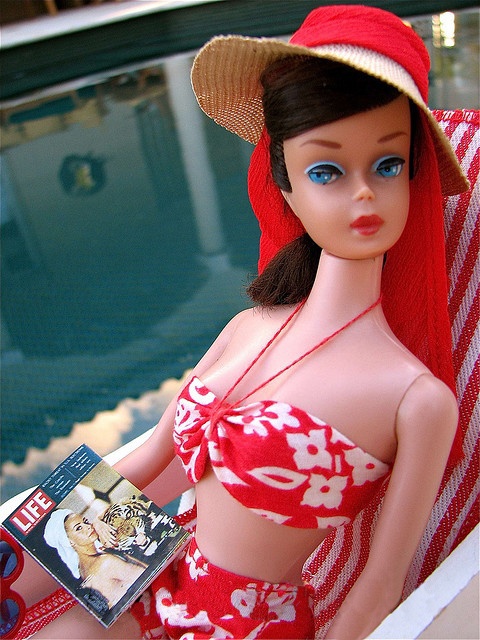 It's July 4th weekend – were we celebrate Independence day with fun in the sun – at the beach, the lake or with a backyard barbecue.
To wish everyone a happy 4th, is shared this awesome photo I found on Pinterest,  I love this Barbie look for July 4th!
On the website, I am updating pages to a new format that is more modern and works better on mobile phones.  (Almost 30% of our page views are on mobile devices!  I am always amazed at that!)  As soon as I post this, I'll also be updating the blog to a mobile responsive theme.
As I am updating pages, In addition to correct typos and errors, I'm adding more photos and info where ever possible.

Here are the pages I updated this week: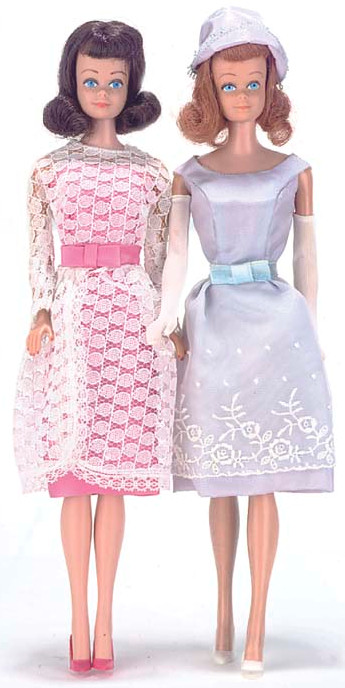 Vintage Midge Dolls
(I added new photos and info)



Commuter Set Reproduction
I updated this page and added some new pictures and info.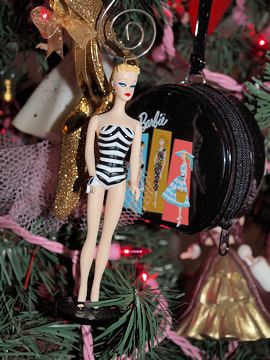 Barbie Christmas Ornaments
Getting ready for the holidays – I updated this page (added 6 missing ornaments) and moved it over to the new format. I ended up buying another ornament from eBay in the process!
I'll be adding the 2014 ornaments soon.


Other pages that were updated this week are:
Barbie 1961 – 1962
Barbie 1963 – 1964
Barbie 1965 – 1966
Liddle Kiddles
Ken Dolls & Clothes
Skipper Dolls, Friends & Clothes
Vintage Barbie Reproductions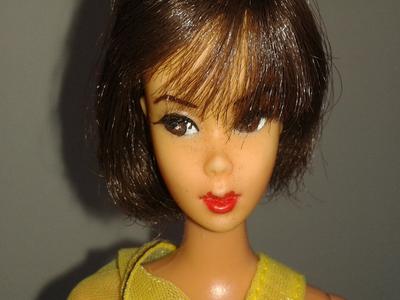 This week, we also had a Barbie Identification Request -Wilma from Germany has requested our assistance in identifying this doll. The general consesus was that she is a brunette Hair Fair Barbie who has been repainted with brown eyes. Do you agree?
http://www.fashion-doll-guide.com/unanswered-vintage-barbie-doll-identification-requests.html
I also shared this link, which was very popular on Facebook!
An Amazing Vintage Barbie Collection!
This is several years old – but if you haven't seen it before it's a treat — one collectors amazing collection!
http://annefannie.blogspot.com/2011/02/my-vintage-barbie-collection.html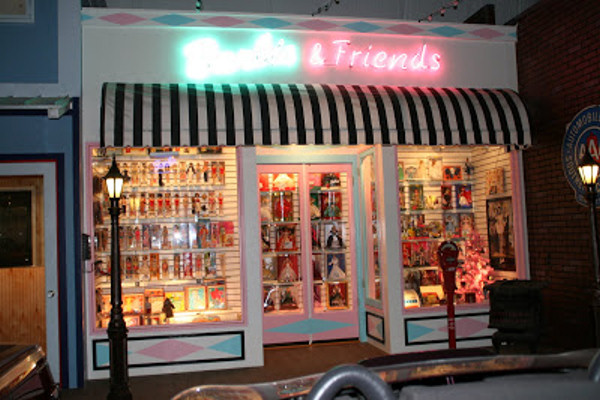 This Week's eBay Eye Candy:
(click on any photo to go to the listing for that item)
Vintage Ponytail #2 Barbie
Vintage Ponytail #2 Barbie
Vintage Barbie 1960 Ponytail #3 Blonde Doll in Evening Splendor
Vintage Barbie Bubblecut in Barbie's Austin Healy
Barbie #3 Blonde Ponytail
Scarlet Flame Vintage Barbie Color Magic Doll 1966
Side Part American Girl Vintage Barbie
Vintage American Girl Barbie
Hope you have a great week!
Comments
comments