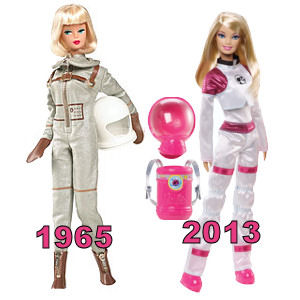 This year's Mars Explorer Barbie release marks her 48th year as a space traveler.
I thought it would be fun to look back at her entire career in outer space.
From Astronaut to Star Trek officer and even Goddess of the Galaxy, here is a comprehensive overview of Barbie's Careers in Space.
Comments
comments